Step into Stability: A Closer Look at the Hoka Gaviota 5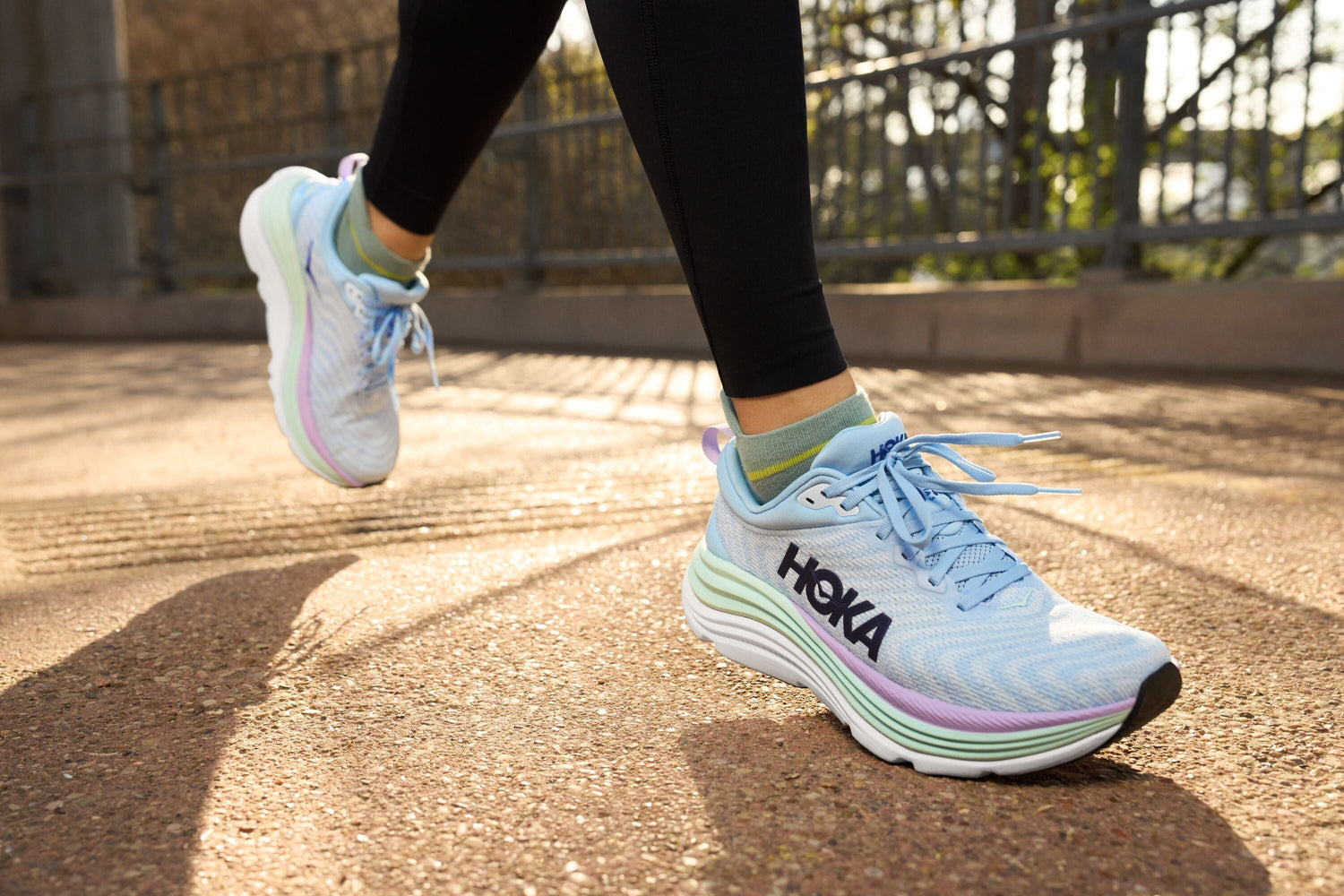 Meet the Hoka Gaviota 5, the latest addition to the acclaimed Gaviota series, designed to offer runners unmatched stability and support. With its J-Frame™ technology, this shoe provides dynamic support to prevent overpronation and ensure a smooth stride. Despite its maximalist cushioning, the Gaviota 5 remains lightweight, thanks to the CMEVA midsole that offers excellent shock absorption and energy return.
The Gaviota 5 features an engineered mesh upper for breathability and a comfortable, sock-like fit. Overlays strategically placed provide targeted support and enhance the shoe's durability. With Hoka's Early Stage Meta-Rocker geometry and full-ground contact design, this shoe encourages a smooth transition and provides reliable traction on various surfaces.
Aside from its impressive performance, the Gaviota 5 boasts a sleek and modern design, making it a stylish choice for runners. With a range of color options available, you can express your personal style while conquering your running goals. Whether you're a seasoned marathoner or a beginner, the Hoka Gaviota 5 offers the stability, comfort, and innovation needed for a remarkable running experience.
In conclusion, the Hoka Gaviota 5 is the ultimate stability running shoe, offering exceptional support and cushioning without compromising on weight. Its breathable upper, smooth transition, and reliable traction make it a reliable choice for runners of all levels. Embrace the joy of running with the Hoka Gaviota 5 and discover the difference it can make in your performance and overall running experience.
Yes! You Can Still Wear High Heels

High heels have been a fashion staple for decades and they're here to stay. However, it's important to keep in mind that wearing high heels can have a negative impact on foot health and comfort. 

Coachella 2023 Guide to Shoes

Coachella is right around the corner and we are just as excited for the outfits as we are for the music! F

ashion is an important part of the iconic Coachella experience but comfort is also essential. With all the walking and standing involved in attending a music festival, it's crucial to have comfortable footwear. 

Brand Highlight: Aetrex

For over 70 years, Aetrex has been a trusted brand in the world of comfortable and stylish footwear. Since its founding in 1946, the company has been dedicated to improving foot health through innovative technology and high-quality materials. From its early days as a small family business, Aetrex has grown to become a leading provider of footwear and orthotics.